We Drastically INCREASE Exposure
to Your Listings with our New Mobile Phone Tours
& our New Advertising Tool!
Mobile is the wave of the future and we have developed a state of the art mobile tour along with an exclusive new adverting tool to showcase these tours. Now you have our fantastic visual presentations right in the palm of your hand.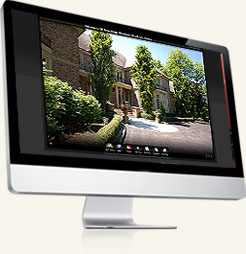 Your Home Tour link or URL...
Every one of our virtual tour links can now be accessed by email directly on a mobile device. No longer do you have to have a computer or wait till you get to the office to show any potential buyer your listings online. You can do it anywhere just by telling them to click on the tour link you just sent them on their cell phone.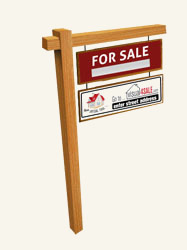 Sign Riders...

This is simply AMAZING!
We have created one website that any agent can use to promote their virtual tours. You simply have one sign rider attached to your for sale sign that has this website on it and every drive-by buyer can instantly access your virtual tour by entering the street address. They can be right outside the house and now have access to the complete online presentation right on their cell phone. And they are one click away of contacting you.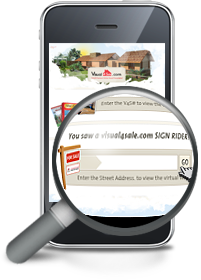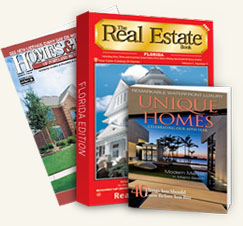 Print Advertising...

Get you more listings!
If you advertise…Go To My New Virtual Tour Website… WWW.VISUAL4SALE.COM and enter the Virtual Tour #?????? in your next magazine ad, you will be able to direct every reader of your ad to your online visual presentations.
We have combined both print media and online media into a new advertising tool for you to get more listings.